14 days worth of Ab Workouts, Healthy Habits & Positive Thinking
DAY 5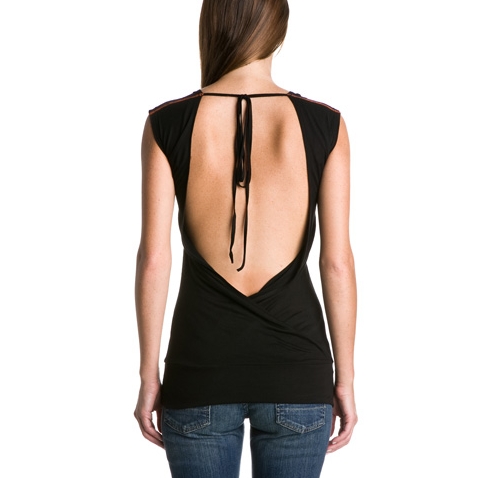 I'm always striving for a strong and sexy back so I can feel confident in clothes with interesting backs like this.........
Happy Monday
AB Challenge: Lower back extensions. 4 Sets of 20.
Even workout clothes have cool backs!
Healthy Habit Challenge: I rarely slow down. My brain is running a million miles a minute at ALL TIMES. Today I'm going to attempt to meditate for 5 full minutes. Last time I tried this I got to 2 full minutes and was SO PROUD. Here's what you do: Lay on the floor before bed. Set a 5 minute timer. Shut your eyes (don't sleep) and let your brain go blank until the timer goes off. Eliminate all thoughts (this is the hardest part)....I usually never make it to 5 minutes. But I sure as heck am trying!
Positive Thinking Challenge: Forgive someone. Anyone. It could be the guy who just cut you off during rush hour traffic or the snooty barista at a local coffee shop. Just forgive. Hating & anger require too much wasted energy.
PS - In my next life I want to be a house dog. Sleep, eat, run, play. See Ruby below....